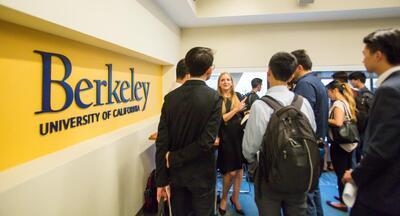 Did you know there are not one but two career service centers on campus? Here's the run down on where to go and when:
Career Library
The Career Library is an exploration-focused resource. Here, you can take assessment tests, do research, and meet one-on-one with a counselor whose approach is centered around exploring what you are looking for in a career. Go to the Career Library if you: 
Aren't sure what careers are out there
Are feeling lost about what you want to do
Have an idea in mind, but want to explore whether there could be another (or better) fit out there
Need help generating career ideas
The Career Library's focus is on learning more about your own interests and values around career. 
Career Center
The Career Center is more focused on supporting you in reaching your career goals. Their events are great ways to explore options and recommended as part of the exploration process, their services generally focus on helping you once you have some ideas in mind. Go to the Career Center if you: 
Want to know more about your chosen profession or reaching your career goals
Want to understand admissions for graduate or professional schools
Need support with resumes, cover letters, or interview skills
Are looking for events to help you network or hear about people's experiences in different fields
The Career Center's focus is on learning more about different career paths. 
And, of course, you can always use both! Each center offers a different angle to the big question: what's next? 
When to use career services
L&S Advising suggests starting with career services early in your time at Cal. You don't need to have defined your career goals to start using these centers. In fact, using these resources can help you meet people and identify opportunities that can lead to clearer decision-making. And it's also never too late to seek career support. Your tuition pays for these services! We recommend getting your money's worth. 
Back to Discover Opportunities and Connect on Campus

More articles and media